Surf Dog Ricochet Supports Triple Amputee Veteran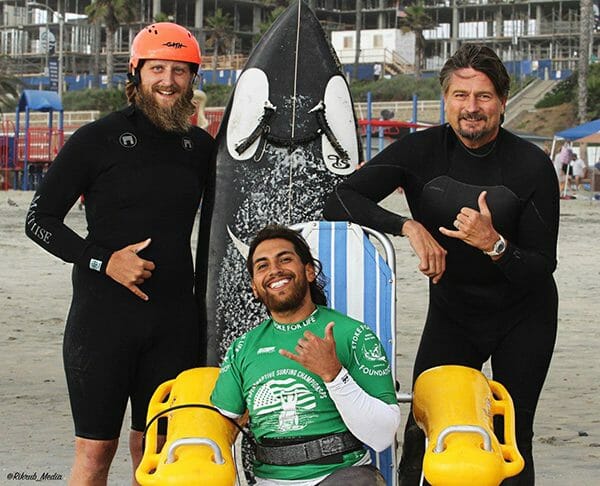 Christiaan, Jose, and Ricochet have their sights on the prospect of Team USA being part of the Paralympics in 2028. But sadly, it won't happen in Ricochet's lifetime. "I take great comfort in knowing Ricochet's legacy will live on. Through the sponsorship of athletes like Jose and Christiaan as we continue to support them individually, as a team, and as adaptive surfing as a whole. It's a privilege to be so close in association with two of adaptive surfing's most recognizable individuals", said Judy Fridono, Ricochet's guardian.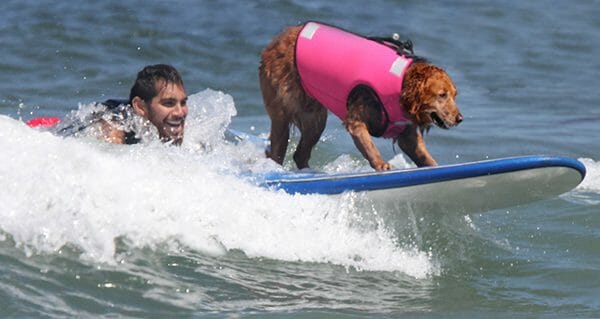 Becoming an Inspiration
Jose and Ricochet have also joined forces to battle the suicide epidemic among veterans through Jose's inspirational speaking and Ricochet's emotional healing abilities. They also catch waves together to raise awareness of the healing power of the ocean and the healing power of a dog.

Approximately 22 veterans take their life by suicide every single day. "I almost killed myself three times and eight of my veteran friends have already taken their lives," "I was suicidal for a very long time, "said Jose.
He added " I hated life because of what happened to me", " I hated life because of the continuance of my thought process of why me, why me." "Now I think, instead of what's next."
" It seems to me that I'm still here for a reason, and that reason is my brothers and sisters in arms thinking their lives are over because they aren't. It is funny, I thought mine was, but it was honestly just getting started. Thankfully I was able to save myself, and now I'm here trying to save everyone else".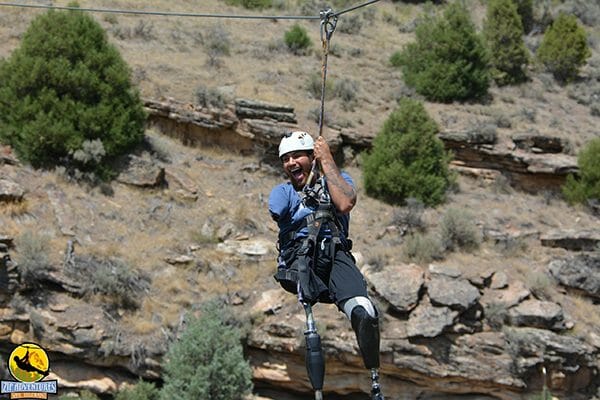 Now medically retired, Jose is closer to his wife Liseth, who has been by his side throughout his recovery. Jose walks on prosthetic legs, drives, rock climbs, swims, surfs and anything else he wants to take on. Click the video at the top of the page to see him in action!
Ministry Earth
Ministry Earth is a collective Awareness-Raising, Perception-Building Initiative from Humanity Healing International, Cathedral of the Soul Educational outreaches created to introduce the perspective of Ethical Consciousness and Nonhuman Personhood to its Animal & Eco Ministries. Ministry Earth is a Service-Oriented Initiative and its Magazine is a Copyrighted Publication of OMTimes Media, Inc. Broadcasting and Publishing House.