Surf Dog Ricochet Supports Triple Amputee Veteran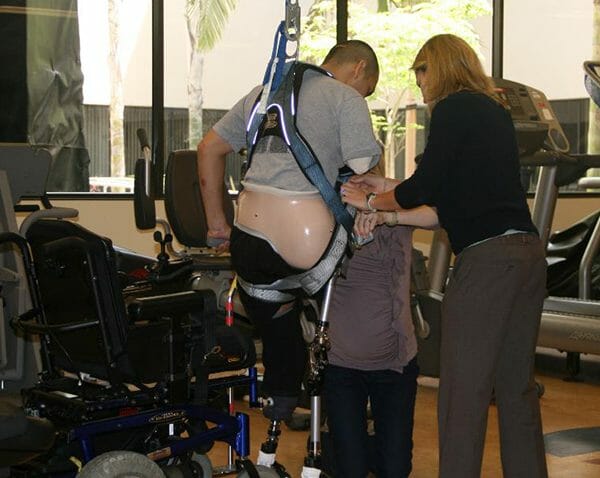 Jose was in the hospital for two years. He endured 21 invasive surgeries and months of aggressive therapies. Doctors told him he would never walk again, and he'd be confined to a wheelchair for the rest of his life. But Jose wasn't going to let anyone tell him what he could or could not do.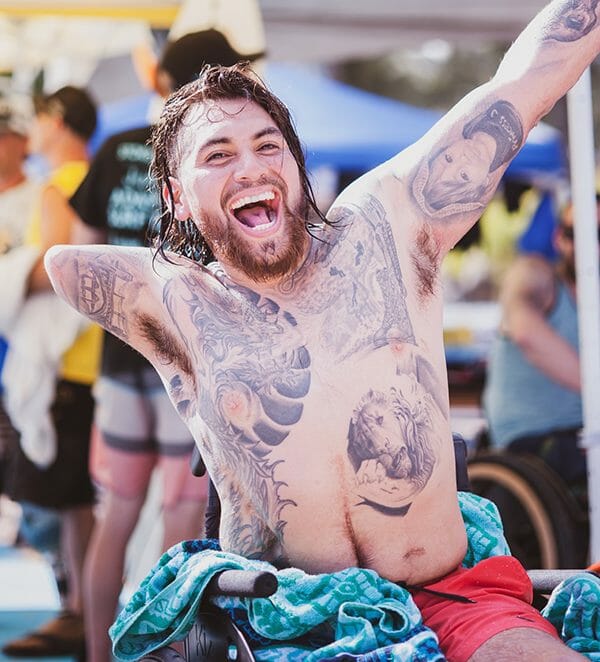 The Beginning of a Journey Back
In 2014, Jose was introduced to surfing as part of his rehabilitation with the Naval Medical Center in San Diego. Jose didn't surf prior to his accident, but now he says he can't imagine life without it. He has become a dynamic competitor and respected athlete with impressive results in both local and national adaptive surfing competitions. And He has entered 14 contests and won 13 gold, silver, and bronze medals. The only contest he didn't win was the first one he entered.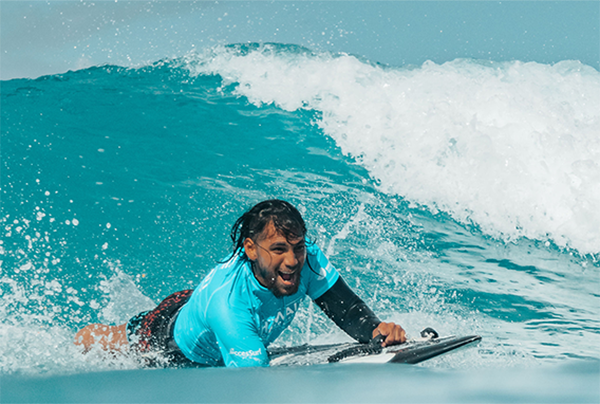 He recently became a member of Team USA's Adaptive Surfing Team and will be surfing with them at this competition. A couple weeks ago he received a phone call from Team USA's Captain, Christiaan "Otter" Bailey, inviting him to become part of the team. Christiaan has high hopes for Jose and assures him that one day he'll be a world champion.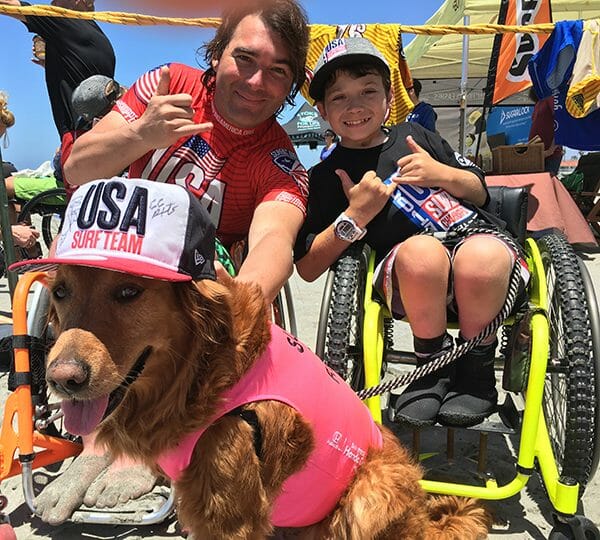 The Adaptive Surfing Community
On the other paw, Christiaan also invited Ricochet to be an honorary member of the team due to her broad support of the adaptive surfing community. She became the first-ever canine-assisted surf therapy and adaptive surfing dog in 2009 when she jumped on the board of a 14-year-old boy with a spinal cord injury. "Ricochet started on the ground floor of adaptive surfing and has a long tradition of supporting adaptive surfers both in and out of the water", Christiaan said. "We really appreciate the support Ricochet has given our movement over the last decade. Having her on the team is a well-deserved tribute to her roots and committed spirit."
Ministry Earth
Ministry Earth is a collective Awareness-Raising, Perception-Building Initiative from Humanity Healing International, Cathedral of the Soul Educational outreaches created to introduce the perspective of Ethical Consciousness and Nonhuman Personhood to its Animal & Eco Ministries. Ministry Earth is a Service-Oriented Initiative and its Magazine is a Copyrighted Publication of OMTimes Media, Inc. Broadcasting and Publishing House.