Surf Dog Ricochet Supports Triple Amputee Veteran
RICOCHET, THE SURF THERAPY DOG SUPPORTS TRIPLE AMPUTEE VETERAN AS HE COMPETES IN WORLD PARA SURFING CHAMPIONSHIP
Surf Dog Ricochet supports Jose Martinez in his quest to win the gold as seven soldiers who witnessed him getting blown up in Afghanistan reunite on the beach.
Ricochet, A Dog like No Other
Surf Dog Ricochet is proud to announce her sponsorship of Jose Martinez, an army veteran and purple heart recipient who became a triple amputee after stepping on an improvised explosive device (IED) in Afghanistan. Jose will be competing in the Ampsurf 2020 ISA World Para Surfing Championship on March 11-15 in San Diego, California.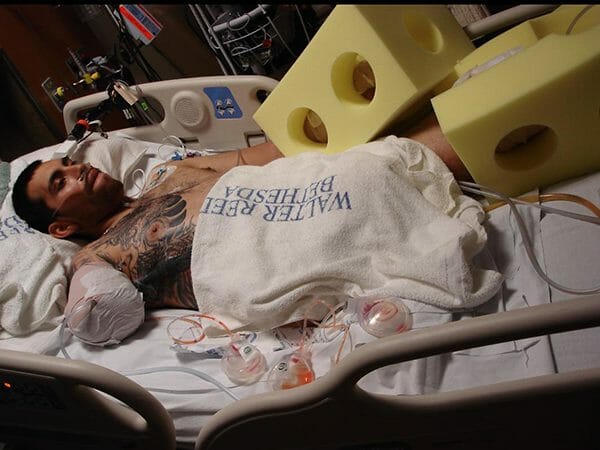 The championship serendipitously falls on the same week Jose regained consciousness from a coma he had been in for 10 days after the blast in 2012. Seven soldiers in his unit were with Jose when the tragedy struck. Now they will be reuniting with him on the beach.  Something they never thought possible because at first, doctors told them Jose was not alive.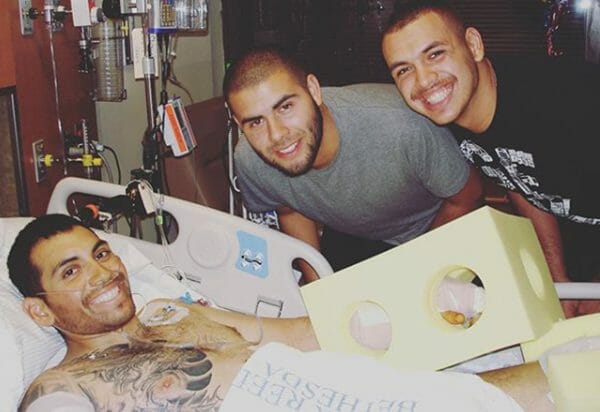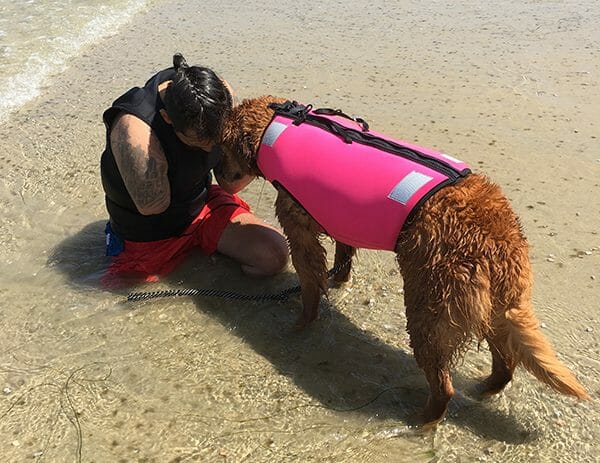 The healing journey
The battlefield is wrought with death and horrific injuries like Jose's. Also,  those who witness the atrocities often end up with post-traumatic stress, anxiety, flashbacks, and more. As such, Ricochet will be on-site to offer emotional support to veterans if needed. Ricochet, is a goal-therapy dog with many certifications. She is vital in helping wounded warriors and veterans with PTSD since 2009.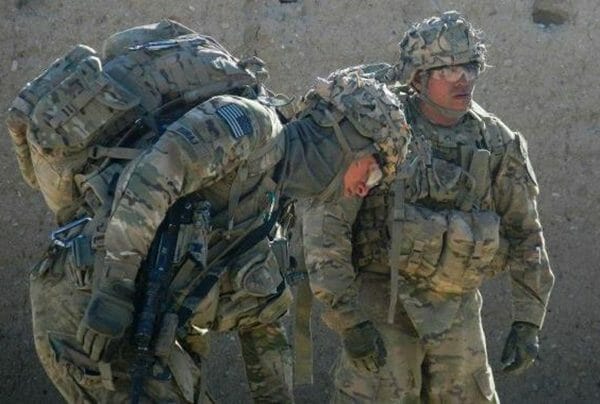 On March 3, 2012, Jose was on a foot patrol with members of the 2/3 Infantry Division in Kandahar, Afghanistan. That was when he stepped on a 60-pound IED meant for a vehicle.
The force of the blast threw him in the air and instantly amputated both his legs, right arm, a finger on his left hand, and some internal organs. His unit worked feverishly to get him ready for an airlift to the hospital. 10 days later, against all odds, he woke up from a coma.
Ministry Earth
Ministry Earth is a collective Awareness-Raising, Perception-Building Initiative from Humanity Healing International, Cathedral of the Soul Educational outreaches created to introduce the perspective of Ethical Consciousness and Nonhuman Personhood to its Animal & Eco Ministries. Ministry Earth is a Service-Oriented Initiative and its Magazine is a Copyrighted Publication of OMTimes Media, Inc. Broadcasting and Publishing House.