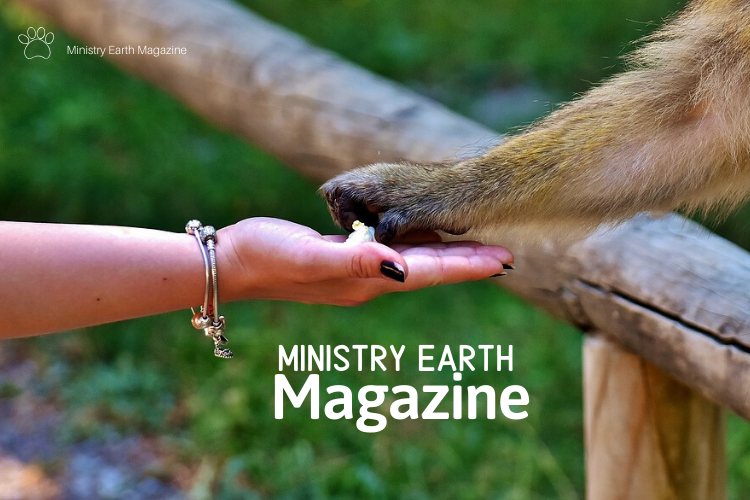 Ministry Earth Magazine is a mixing bowl of compassionate thoughts about all Sentient Beings, the Planet Earth, Ecological Changes, Humane interests, and whatnots. Ministry Earth is a new publication dedicated to giving a voice to our Animal Companions and our Planet Earth. Ministry Earth is a Magazine journal and a Media outreach that shares all the main subjects pertaining to the Natural World of Nonhuman Sentient Beings, our environment, and our Commons.
It is a Magazine publication that intends to bring the best content on animals to a broader audience and with this to better fulfill our mission of informing, educating, and inspiring others.
"St. Francis of Assisi taught me that there is a wound in the Creation and that the greatest use we could make of our lives was to ask to be made a healer of it."
~Alan Paton
Our Planet and Environment are undergoing severe changes; we need to shift our perspectives and understand that we are not alone on this planet and that Earth's other inhabitants are also sentient and deserve a respectful and dignified life. Ministry Earth Magazine intends to facilitate the dialogue and offer resources to help us to foresee solutions and inspire critical thinking
"Animals are not brethren, they are not underlings; they are other nations, caught with ourselves in the net of life and time."~Henry Beston
Our mission is to inspire people to take better care of animals, and our home Planet, and to connect people who share this mission and passion for all Sentient Beings. Ministry Earth is a project open to collaboration and accepts submissions from users, which will be published after review and approval (if applicable).
"The assumption that animals are without rights, and the illusion that our treatment of them has no moral significance, is a positively outrageous example of Western crudity and barbarity. Universal compassion is the only guarantee of morality." ~Arthur Schopenhauer
As a Media Outreach, Ministry Earth is a New joint Ventured Publication from the Cathedral of The Soul Mystical Church. OMTimes Media, Inc.
OMTimes Publishing House. Together, we endeavor to discover the intersection of an Integrative spirituality, a Conscious scientific perspective, and the practice of Compassionate Ethics.
Follow Ministry Earth on Facebook, Pinterest, Instagram