Surf Dog Ricochet Supports Triple Amputee Veteran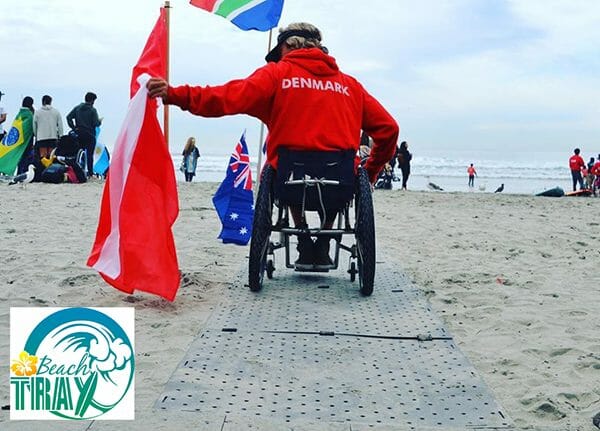 The Healing Powers of Surfing
Jose is one of approximately 120 adaptive surfers from 24 nations. They will be traveling to San Diego to compete in the four-day competition. Participants and attendees can participate and enter a free raffle hosted by Ricochet and Access Trax. Individuals will nominate teams or non-profits. All that is surfing in the championship for a chance to win a free outdoor lightweight modular pathway valued at $720. The portable pathway provides access to outdoor terrain such as sand at the beach. Through the inspiring examples of adaptive surfers like Jose and invented by two occupational therapists in California. Access Trax creates cost-effective and efficient solutions. They benefit families, adaptive sports organizations, and government entities who need to use them for ADA compliance and accessibility. For more information go to https://accesstraxsd.com/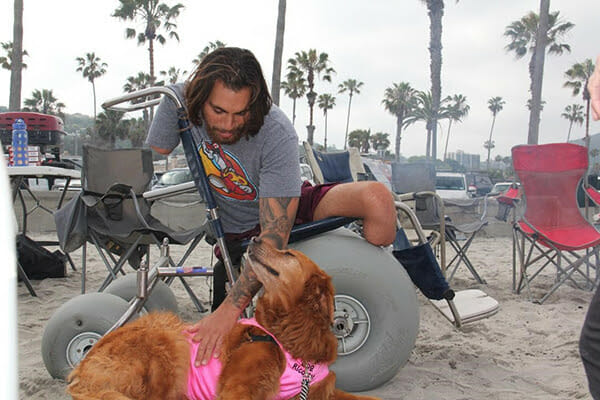 Jose and Ricochet invite you to get on board with them by attending the event or sharing this pictorial! Help Jose inspire more people with his resilience and astonishing feats. Also, help Ricochet bark about human-animal intervention and the healing power of dogs. You will be changing and saving lives!
Learn more about Ricochet and Jose at https://www.surfdogricochet.com
Follow Them on Social media:
Ricochet on social media @SurfDogRicochet Jose on Instagram at @1guru1 Access Trax on Instagram at @beachtraxsd
"The only way to win the battle on earth is to first defeat the battlefield inside ourselves"
~Jose Martinez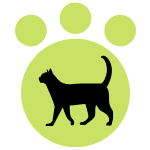 Ministry Earth
Ministry Earth is a collective Awareness-Raising, Perception-Building Initiative from Humanity Healing International, Cathedral of the Soul Educational outreaches created to introduce the perspective of Ethical Consciousness and Nonhuman Personhood to its Animal & Eco Ministries. Ministry Earth is a Service-Oriented Initiative and its Magazine is a Copyrighted Publication of OMTimes Media, Inc. Broadcasting and Publishing House.