Animal Communication: Do You Talk to Your Pet?
Do You Talk to Your Pet?
By John Holland
Animals touch our lives and our hearts and souls—whether they have fins, wings, fur, two legs, or four.
They love us unconditionally, teach us to play, but most important, show us how to live in the present moment.
Many of you already know much I love animals. One beautiful puppy—Koda—changed my world more than a decade ago. He has taught me so much, and because of him, I've given my time freely to animal charities and set up the highly successful Koda Fund. I'm a true believer in giving back for all the blessings these animals have given me.
We may be uniquely distinctive and individual souls, but there's a commonality that binds us together—a spiritual force.
The same energy that creates the stars in the sky, the same energy that courses through the Universe, is in each and every one of us, including animals. As sentient beings, we're all connected.
Isn't it astonishing how our animals have a way of knowing if we're sad, happy, frustrated, or even sick? When someone isn't feeling well, you'll often see their beloved pet at their side or curled up on the bed. Animals know!
 Animal Communication
They'll intuitively tune in to our energy and act accordingly to whatever they're receiving as well as perceiving. They can even communicate with us telepathically.
Since we're all connected by the universal power of energy and love, it's feasible that we'd be able to talk with our animal friends. From what I've experienced, animals are masters at telepathy and have a fantastic ability to communicate with each other as well as us.
JOHN'S MESSAGE
Have you ever telepathically chatted with your pet? As I mentioned before, I've learned several techniques to connect with my dog from Animal Communicator Danielle MacKinnon.
This week, I'd like you to try this exercise: Ask your pet a question.
Keep it short and straightforward, such as:
"How are you feeling?"
"What's bothering you?"
"What do you need?"
Be as clear and concise as you can be so they'll understand. Animals also like to think in pictures, so try to send your pet an image.
See Also
Tune in to your pet. Are you getting any messages?
Remember, your pet's answers may come as one word or concise sentences. Be patient! Don't be disappointed if you only receive "ear," "eat," or "love walks."
After all, this is how they really talk!
If you know someone who may like to get this message, feel free to share this Soul inspiration or recommend they join my newsletter list.
About John Holland
John passionately believes that his job as a psychic medium and spiritual teacher is not only to help those connect with their loved ones, but just as importantly, to empower everyone to follow their own spiritual journey. https://johnholland.com/
Follow Ministry Earth on Facebook, Pinterest, Instagram  Linkedin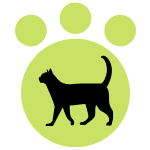 Ministry Earth
Ministry Earth is a collective Awareness-Raising, Perception-Building Initiative from Humanity Healing International, Cathedral of the Soul Educational outreaches created to introduce the perspective of Ethical Consciousness and Nonhuman Personhood to its Animal & Eco Ministries. Ministry Earth is a Service-Oriented Initiative and its Magazine is a Copyrighted Publication of OMTimes Media, Inc. Broadcasting and Publishing House.