Lockdown: When the Animals Roam Free
The South African lockdown keeps tourists away from Kruger National Park and the Lions take advantage of social isolation to lie on the road
When the Animals Roam Free: Pride of Lion's Sleep on the Road as Coronavirus Lockdown Keeps Humans Way
The Country of South Africa decreed quarantine until the end of April; the animals live in the Kruger National Park, which covers almost 2 million hectares.
With the quarantine adopted by several world countries, during the coronavirus outbreak, we have been seeing free goats parading through the avenues of Wales and wild boar were seen roaming free through the streets of Italy.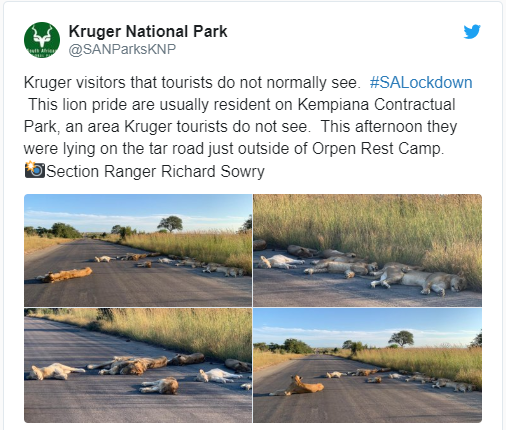 Now lions are enjoying the undisturbed and free space in South Africa's Kruger National Park. Taking advantage of the isolation from the tourists to take a nap on one of the roads that cut through the National Park.
South Africa has determined social isolation as a means of combating the spread of the new coronavirus. Initially, it would be 21 days of quarantine, but President Cyril Ramaphosa announced on April 8 that the measure will last until the end of this month.
This group of lions lives in the Kempiana Contract Park, an area where tourists in the park have no access, "Kruger tweeted on Wednesday." This afternoon they were lying on the asphalt road outside Orpen's resting camp. "
"They only occupy places that they would normally avoid if there were tourists," he said.
"People should remember that the park is still a largely wild area, and, in the absence of humans, wildlife is more active and more visible."
Although visitors are banned, food delivery, fuel supply, security, and emergency services, as well as wildlife crime operations, remain active, South Africa's National Parks (SANParks) said in a statement.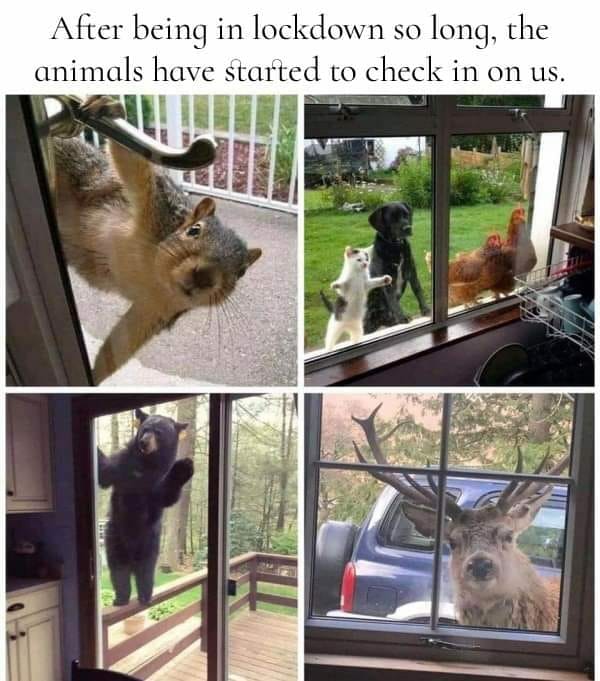 Ministry Earth
Ministry Earth is a collective Awareness-Raising, Perception-Building Initiative from Humanity Healing International, Cathedral of the Soul Educational outreaches created to introduce the perspective of Ethical Consciousness and Nonhuman Personhood to its Animal & Eco Ministries. Ministry Earth is a Service-Oriented Initiative and its Magazine is a Copyrighted Publication of OMTimes Media, Inc. Broadcasting and Publishing House.