Prayer to Find Lost Animals
Prayer to Find Lost Animals
By Cathedral of the Soul
Pets, for many people, are regarded as family members. They can be a very loyal company, dedicated and faithful. Sometimes they are much more loving than real Humans.
Therefore, losing a pet brings moments of panic and despair. In these situations, you may ask Archangel Ariel for help.
Many families are blessed with the presence of one or more pets. These non-human companions accompany our pain and share our joys, being with us in every moment and generously offering us their loyalty and love.
Whenever you are concerned about your pet or want to protect it, you should address your requests to Archangel Ariel, whose name means "Lion of God" and the Guardian of the animals.
Ariel helps to find lost animals, protecting them in times of illness or when they are in danger.
It is said that when a pet is about to leave its life on Earth, you should ask Archangel Ariel and Archangel Azrael to enlighten its soul so that this little Angel who accompanied us in this earthly life will find now the peace and serenity in the Divine realm beyond the rainbow bridge.
All creatures that God has placed in our path and who have offered us his love are equally worthy of our devotion, our affection, and respect. Know that, even if your little friend is no longer by your side, he continues to protect you and watch his steps, always with those who may have loved on Earth.
Prayer to find a lost Animal
Archangel Ariel's Prayer
Archangel Ariel, you who are the lioness of God, In your Grace and Glory Enlighten the spirit of my beloved (say the animal's name), To assist him in finding his way back. Guiding him to his human family and And to the home that loves him so much.
It's with the feeling full of humility. that I prostrate myself before You, in this moment of anguish which I and (name of the animal) are enduring, when our paths, hitherto unique, by a circumstance of life, they have now opened up, subjecting us to different paths.
May our separation be brief! And may the Guardian Angels protect Him wherever he is, and bring him back to his family.
Archangel Ariel, I open myself right now to any intuitive intervention, so that I may be guided to meet this being who taught me to love with purity and detachment that I had never experienced before.
Thank you, Archangel Ariel, In your Merciful ways, Inspire the kind hearts and compassionate hands, That may help (name of the animal) bring my beloved animal back to my home
So be it. Amen
Prayer to St. Francis of Assisi to save and to find an animal
St. Francis, the merciful! I ask for help to find (and save) this animal (Say the name of the animal).
With the Fullness of your compassion, Do not allow him/her to be cruelly treated, Nor that it remains in captivity. Allow, Saint Francis that (the name of the animal) Find compassionate hearts to assist them, care for them, and help to find his/her way home.
I ask for Your divine Intercession, Saint Francis, Benevolent Patron of Animals, May help me save him (or find him) Anywhere on this earth.
In the name of Saint Francis and his angel's helpers Which are present everywhere, Guide me with your eyes, So you can save him (or find him). embrace (Animal name) with your wings May the most benevolent outcome be manifested So be it, Amen.
About Archangel Ariel
Archangel Ariel is the Angel of Nature. The meaning of the name Ariel is "Lion of God." She is the patroness of the elements (water, fire, earth, and wind), animals, and plants.
Archangel Ariel has a duty to punish those who harm God's creations. It can appear in both male and female forms. You can also find her under the names Arael and Ariael.
Angel Ariel is one of the angels associated with Sunday. Being one of the Angels of the North, alongside Aiel, Aquiel, Masgrabiel, Saphiel, and Matuyel.
She is also one of the Earth Angels. Sharing this role with angels such as Azriel, Admael, Arkiel, Harabael, Saragael, and Yabbashael.
Like Arael, Archangel Ariel is the patron of the "Bird People."
Ariel is also often identified with Archangel Suriel, One of the Princes of Presence. Ariel is one of the 72 Angels of Schemham Phorae.
The angels have the 72 names of God. Ariel being the 46th name, "The Angel of revelations."
To summon Archangel Ariel, light a golden candle any day of the week.
You May Like to Read:
Animals, Angels, and Afterlife
Is Praying for Animals Spiritual Activism
Follow Ministry Earth on Facebook, Pinterest, Instagram  Linkedin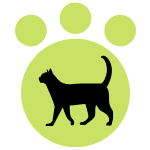 Cathedral of the Soul
Cathedral of the Soul intends to undertake the challenge of creating a multidimensional healing space that is dedicated to those who seek to enrich, enlighten and heal themselves while serving and assisting in the healing of others. Cathedral of the Soul is one of the many spiritual outreaches of Humanity Healing International, a registered 501-C3 nonprofit with Church status.