24 Great Danes Seized From Breeding Mill and Owners Arrested For Animal Cruelty
24 Great Danes Seized From Breeding Mill and Owners Arrested For Animal Cruelty
On March 23, 2023, the Macon County Sheriff's Office and Animal Rescue Corps seized 26 large dogs, one small dog, five cats, and two chinchillas from a property in Macon County, Tennessee.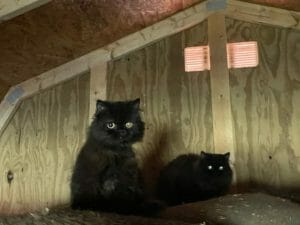 The owners of the dogs were arrested and charged with animal cruelty after it was discovered that the dogs were living in deplorable conditions – the dogs inside were crammed into small wire cages in extremely high ammonia levels of over 200 parts per million.
The dogs, including Great Danes and other large-breed dogs, were found living in small, filthy wire cages inside a small shed, others were in muddy makeshift kennels flooded by what appeared to be overflowing septic waste. Many of the dogs were suffering from various medical conditions including high ammonia exposure, puncture wounds, mammary tumors, overgrown nails, pressure wounds, skin inflammation, ear and eye infections and injuries, and internal parasites (including worms). All of the animals were legally surrendered to Animal Rescue Corps by the property owners.
"This is a clear case of animal neglect and abuse with some of the highest ammonia levels we've ever measured," said ARC's Executive Director, Tim Woodward. "These breeding mills put profit above the welfare of the animals and it's the animals who suffer."
ARC transported all of the animals to ARC's Rescue Center in Gallatin, Tenn., about 30 minutes east of Nashville. Each animal is receiving a thorough veterinary exam, appropriate vaccinations, and any necessary medical treatments until they are matched and transported to trusted shelter and rescue partner organizations that will ultimately adopt them into loving homes. ARC will publish its list of shelter and rescue placement partners on its Facebook page once the animals are transferred to these groups.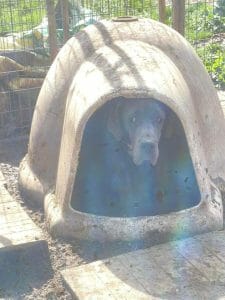 Donations to ARC for this rescue and all of ARC's work will be matched dollar for dollar up to $15,000, thanks to BISSELL Pet Foundation and Cathy Bissell, who stepped forward with the matching challenge in response to ARC's third large-scale rescue in the space of eleven days. Funds are needed to help provide urgent medical, physical, and emotional care for these animals and other animals in need.
To volunteer and help care for the animals at the ARC Rescue Center, email volunteer@animalrescuecorps.org
To donate to help these and other animals in need, visit tinyurl.com/gentlegiantsarc or animalrescuecorps.org
ABOUT: Since 2010, Animal Rescue Corps (ARC), a national animal protection nonprofit, has provided large-scale animal rescue for communities that lack resources to address abuse In addition to emergency rescue, ARC offers education and shelter relief. ARC's mission is to end animal suffering through direct and compassionate action and to inspire the highest ethical standards of humanity towards animals. To learn more about Animal Rescue Corps, visit: animalrescuecorps.org
See Also
About BISSELL Pet Foundation: BISSELL Pet Foundation is a non-profit pet foundation that provides financial assistance to animal welfare organizations with the goal of reducing the number of animals in shelters and rescues through adoption, spay/neuter programs, microchipping, and foster care.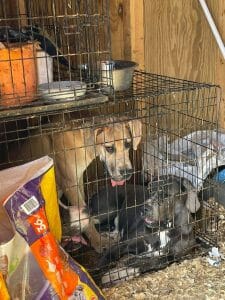 Follow Ministry Earth on Facebook, Pinterest, Instagram  Linkedin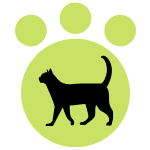 Ministry Earth
Ministry Earth is a collective Awareness-Raising, Perception-Building Initiative from Humanity Healing International, Cathedral of the Soul Educational outreaches created to introduce the perspective of Ethical Consciousness and Nonhuman Personhood to its Animal & Eco Ministries. Ministry Earth is a Service-Oriented Initiative and its Magazine is a Copyrighted Publication of OMTimes Media, Inc. Broadcasting and Publishing House.