Supernatural Animal Art from the Artist Monokubo
Fantastical Animal Art from the Artist Monokubo
Japanese illustrator creates a Fantastic world where humans live among giant animals.
This mysterious Japanese artist, who uses the pseudonym Ariduka55 or Monokubo on social media channels, creates supernatural designs that bring life a completely new fantasy world, where giant animals live and evolve alongside humans.
Monokubo is a Japanese artist in her early 30's who, from a young age, is inspired by the giant animals of anime films from Ghibli Studio, such as "Princess Mononoke" and "Totoro."
The artist is also inspired by the illustrations of the Polish artist Piotr Jabłoński.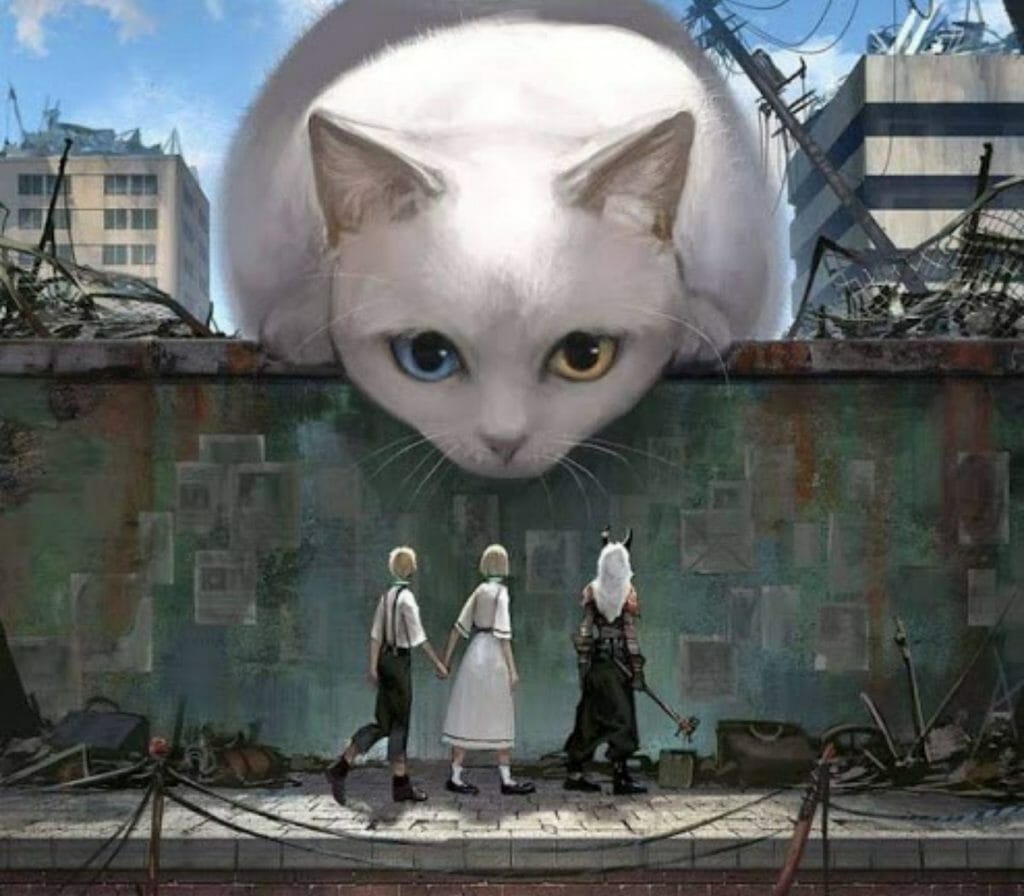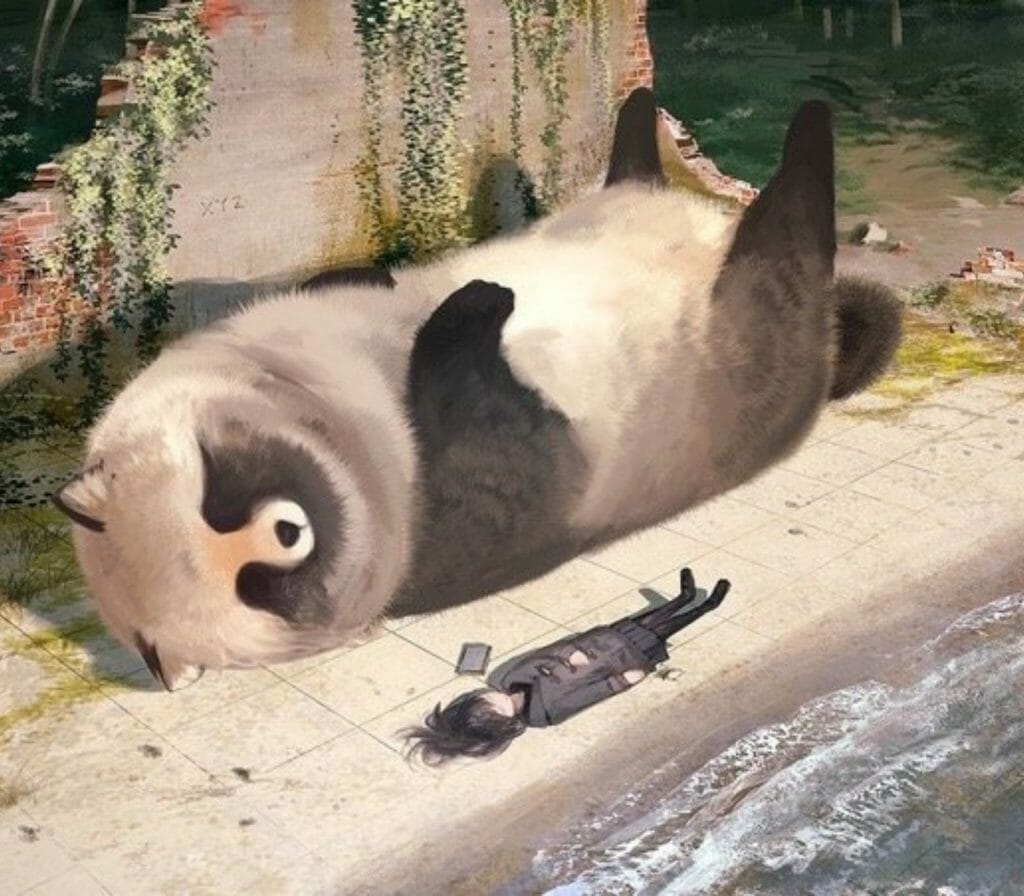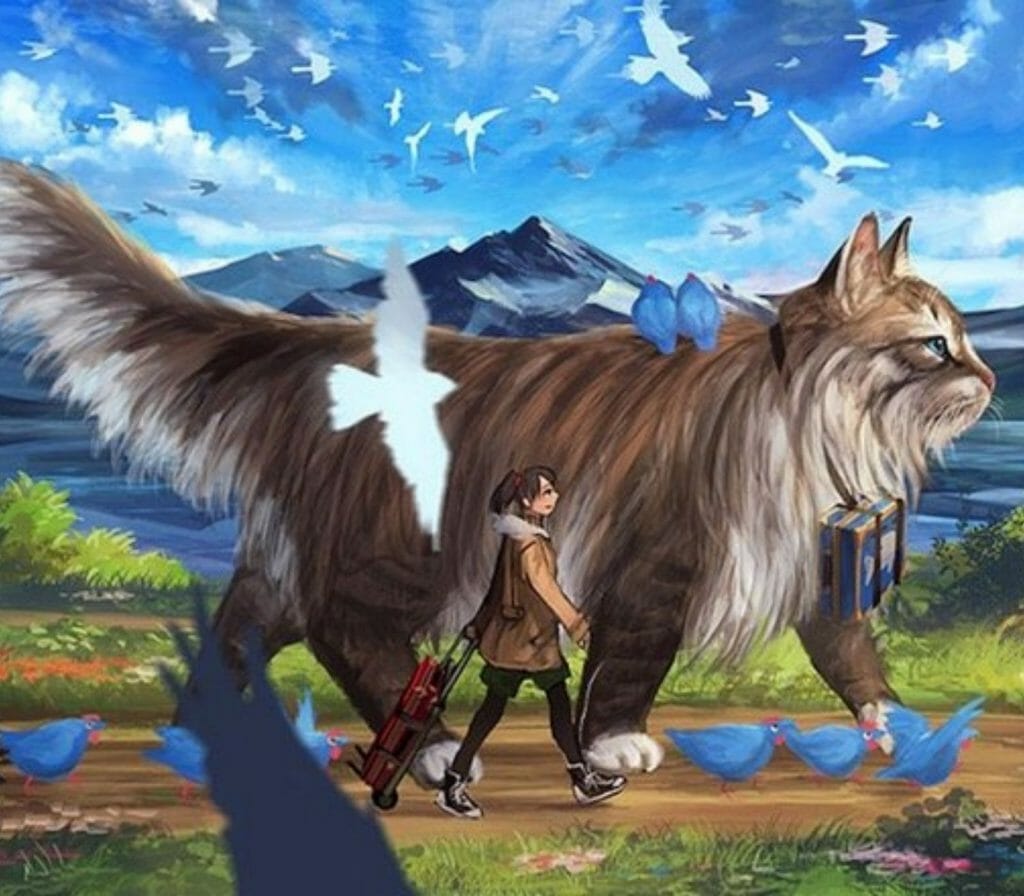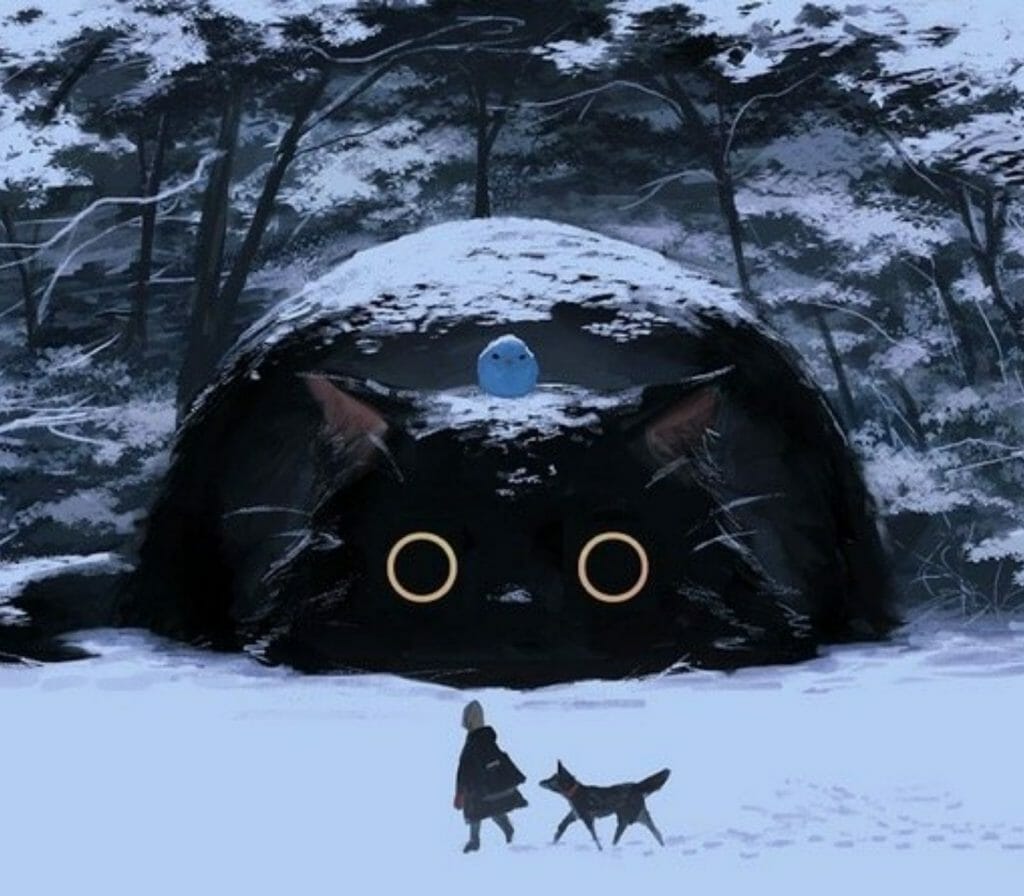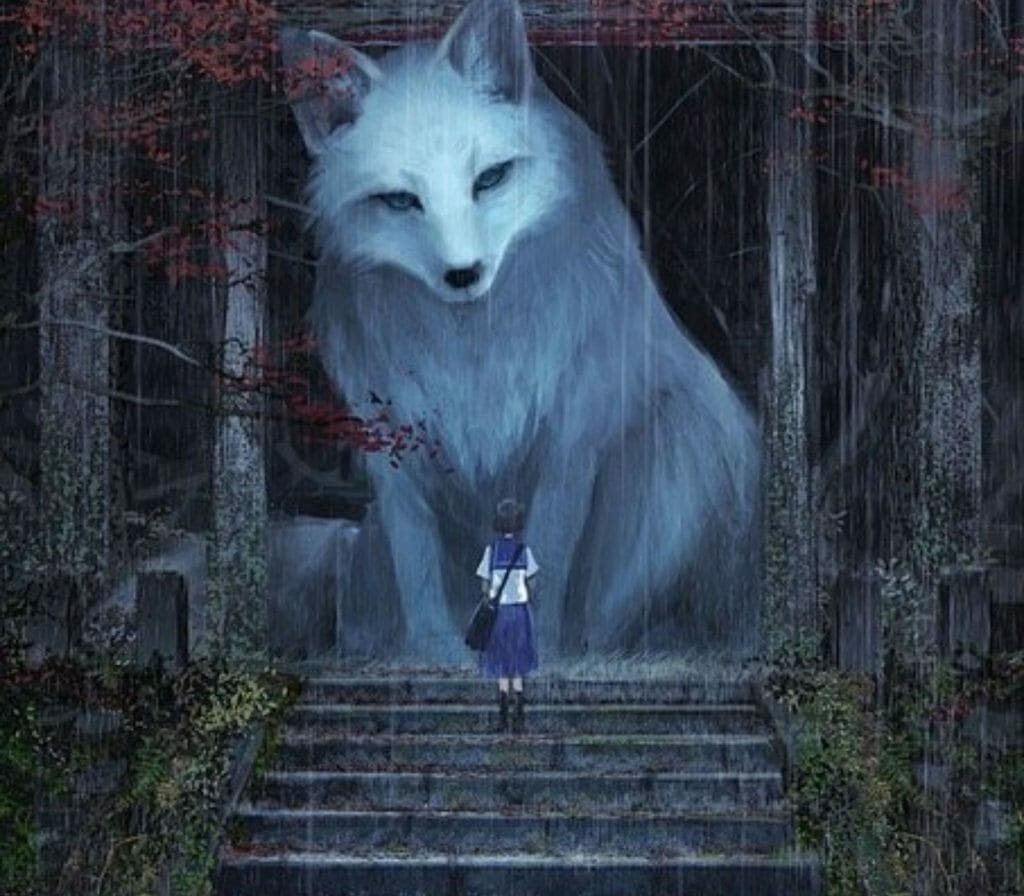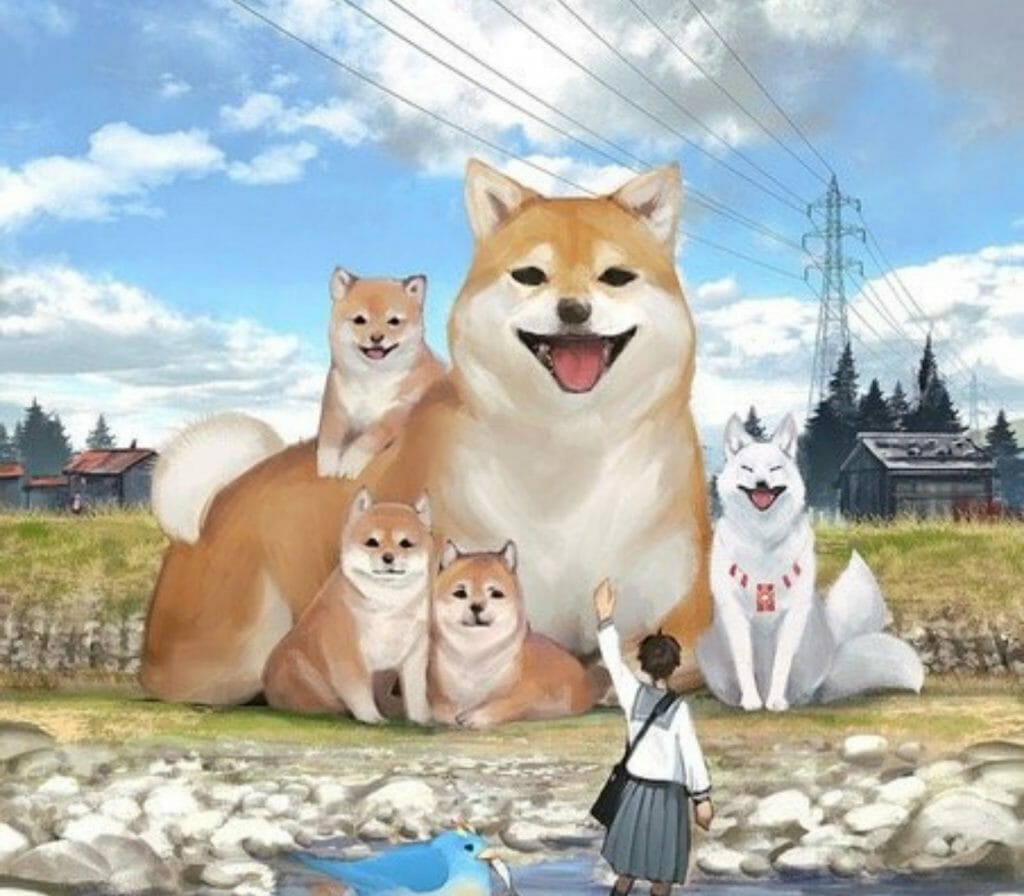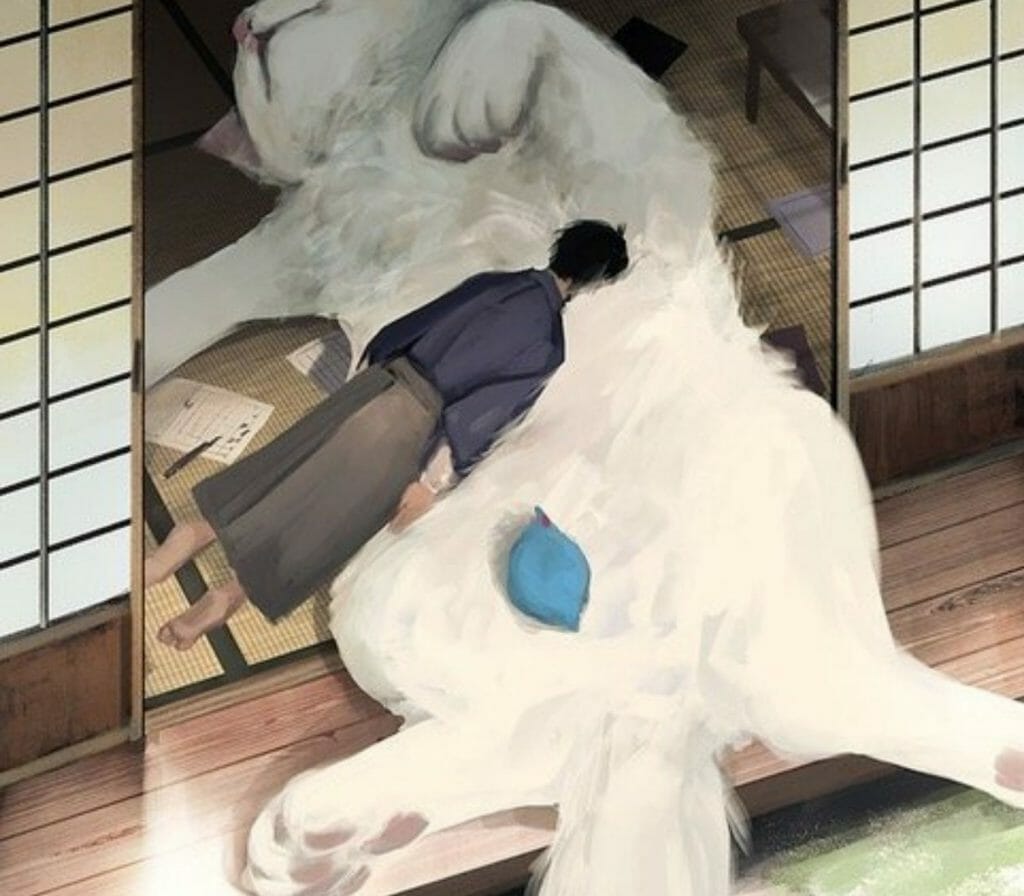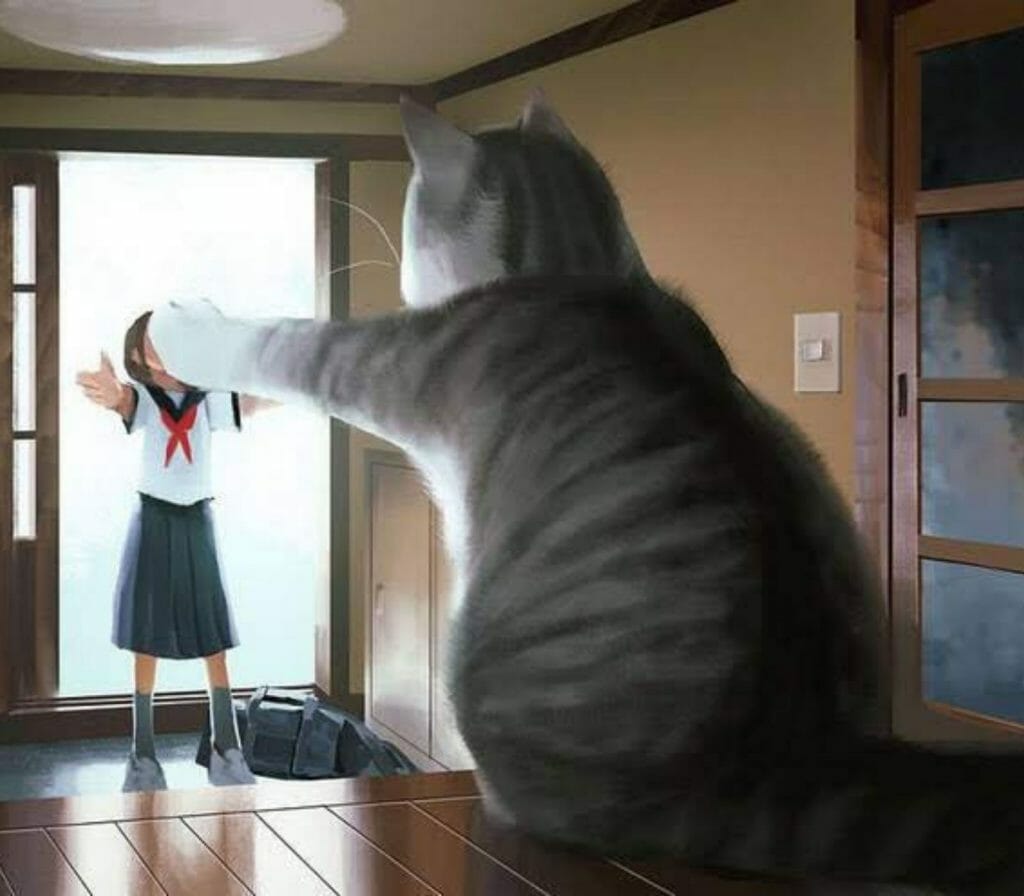 The mysterious artist doesn't reveal much about herself beyond that, but the endearing works she's created speak for themselves.
And if you really love Monokubo's digital fantasy paintings of cats and other animals, you can have them in your home in the form of a book. The artist released Monokubo Art Works – Megalophilia in 2018 through Japanese publisher KADOKAWA, and it holds 160 pages of wonderful furry images of real and imaginary animals.
Here's the description via AnimeBooks.com, where you can purchase the book:
Monokubo's illustrations depict cute and adorable animals such as pandas, rabbits, dogs, and the like – although it is quite evident that cats are privileged before the artist's eyes. The illustrations are carefully designed and incorporate the rich elements of Japanese mythology.
Many of the illustrations are marked with soft sunlight carefully filtering through various objects, including leaves and windows.
Ministry Earth
Ministry Earth is a collective Awareness-Raising, Perception-Building Initiative from Humanity Healing International, Cathedral of the Soul Educational outreaches created to introduce the perspective of Ethical Consciousness and Nonhuman Personhood to its Animal & Eco Ministries. Ministry Earth is a Service-Oriented Initiative and its Magazine is a Copyrighted Publication of OMTimes Media, Inc. Broadcasting and Publishing House.