Is Praying for Animals Spiritual Activism
In a world plagued by unkindness, cruelty, and lack of awareness, praying for animals is a spiritual service that all animal lovers should do.
Should We Pray for Animals?
By Cathedral of the Soul
Many people from diverse cultures and religious backgrounds hold different views about the role of animals in our world. In the East, the belief that animals have souls and partake with us the right to live a life of freedom is more widely accepted than in the west.
In a world plagued by unkindness, cruelty, and lack of awareness, prayers for the voiceless animals, seems to be a spiritual service that all animal lovers can and should do.
Is Praying for Animals Biblical?
Our Judeo-Christian society tends to see animals through a different set of lenses, despite the recommendations clearly stated in the Bible. Many Christians tend to think that just because there are no explicit mentions in the Bible about the animals' spiritual needs, they just don't exist. But that is not the truth, and, at the same time, we don't find in the sacred scriptures any mention that we should not attend to our little brothers and sisters' spiritual needs.
In Thailand, elephants are allowed to have funeral rituals and prayers, just like a human being; maybe because the Buddhist culture tends to regard all animals as non-human persons.
The Catechism of the Catholic Church teaches that the animals and the resources of Creation are naturally ordained for the common good of humanity. Although it is "contrary to human dignity to make animals suffer unnecessarily and waste their lives."
"He makes grass grow for the cattle, and plants for people to cultivate, bringing forth food from the earth." ~ Psalm 104:14
In Genesis 1:25-26 we see: "And God made the beasts of the earth according to their kinds and the livestock according to their kinds, and everything that creeps on the ground according to its kind. And God saw that it was good."
Then God said, "Let us make man in our image, after our likeness. And let them have dominion over the fish of the sea and over the birds of the heavens and over the livestock and over all the earth and over every creeping thing that creeps on the earth."
What many don't know is that the word dominion has a different meaning in the Hebrew Bible. The common translation "have dominion over" is problematic, above all because "dominion" is so readily confused with "domination." Dominion in a sense meaning has responsibility for, the taking care of another, but never to the slave, abuse, torture or decimate.
In Proverbs 12:10 there is a prescription regarding how we should treat animals: The righteous care for the needs of their animals, but the kindest acts of the wicked are cruel.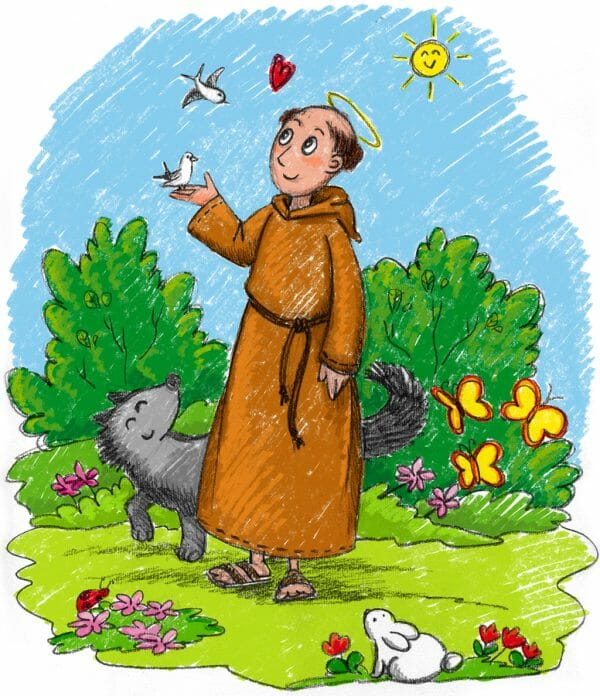 The Canticle of the Sun and the Symphony of Creation
The Canticle of the Sun, also known as Laudes Creaturarum (Praise of the Creatures) and Canticle of the Creatures, is a religious song composed by Saint Francis of Assisi. Saint Francis regarded animals as little brothers and sisters and considered them as equals notes in the big symphony of Creation. Inspired by a love of divine creation, Saint Francis sought great care for nature and animals, so he is called their chief patron and protector. It is not unrealistic to affirm Saint Francis, in his unique way to see and respect God's creation was the precursor of Animal Spirituality, Ecology and the one that extended the understanding of the love of God for its creatures to the lay community.
"His unqualified love of all creatures, great and small, had grown into unity in his own heart. He was so open to the reality that it found a place to be at home in his heart and he was at home everywhere and anywhere. He was a center of communion with all creatures"

~ Father Eric Doyle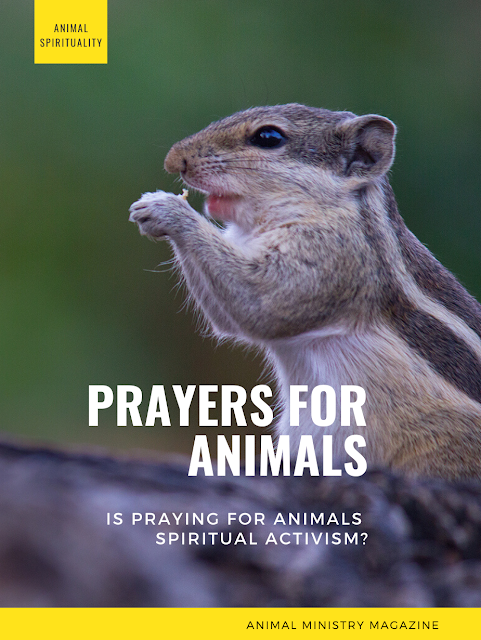 The Importance of Prayers
"We should pray for our animals, not only because we love them, but also because they are one of God's beloved creatures. God made everything on earth, including the animals we hold so dear to our hearts. The Bible tells us that the sign of a righteous man is that he takes care of his animals. We are told this in Proverbs 12:10, which says "The righteous care for the needs of their animals, but the kindest acts of the wicked are cruel." We should lift up our pets and animal friends who are under our care, not only in their times of struggle but also when they're okay because they should be lifted up at all times. Remember, anything that concerns us concerns the Lord.
A blessing of animals, which takes place on the Feast Day of St. Francis of Assisi, in many congregations, witnesses to God's and the Church's love, care, and concern for creation. As we recognize our mutual interdependence with God's creatures, the Church's witness of stewardship of creation is strengthened. If you want to lift your pet, here are seven prayers and blessings for animals.

~ By Lesli White (Beliefnet)"
OMTimes asked its audience, completed research among some of our reader sand members of the group Circle of Prayers for Animals, an outreach of Cathedral of the Soul, about the importance of Prayers for Animals in Animal activism, here what we learned:
"It's most important to Pray for all beings. However, we must remember to support all religions or no- believers, even they have a good soul".
~Rebecca Lynn
"In a world where the treatment of all animals ranges from loving care to abject cruelty, it is important to pray for the well-being of all animals in order to raise and sustain consciousness and, therefore, increase awareness that we are all one and connected as such. Again, in order to raise consciousness and awareness about the importance of loving all life, in all its forms. Also, many times praying is not enough and requires follow-up actions. Having live talks with those who are "walking the talk" could help raise awareness and motivate others into taking action to improve the well-being of all animals."
~ Glen Boehme
"I pray for the animals of the world every night. I pray they are protected from natural disasters; I pray that if they must be affected, there is no suffering. I pray that humans will stop doing all of the horrible things we do to the land that affect them, and the way a lot of humans treat them in general needs to stop. They are wonderful, beautiful souls created by GOD that do not deserve to be treated as if they have no value, no feelings, no souls."
~ Tracy Acker
I have always thought that prayer without action has no foundation. We can pray, and it's wonderful, but I think it needs to be backed up by behavior also. I come from a country where animals were being used as utilities and had witnessed much cruelty. Because of that, I have done a lot of rescuing and rehabilitation with my mother. However, I always had a special bond with animals, since I was a baby I used to run and sleep with the animals, eat together with them. I think animals are our equals; I think we are all on our spiritual journeys and missions. The human psyche is still riddled with trauma, violence, and competition! Animals allowed us to play out those scenarios, to become aware of our own shadows. But I also believe that it is time to stop playing the victim, martyr, abuser mentalities. Everybody in this group is an ANIMAL activist, lover, and defender! When we come together, we light up the sky with our love and dedication! So, all I can say is watch this space. We are trying to develop more and do more.
See Also
"I had an inspiration the other day while meditating that the animals that went extinct reached their enlighten into this dimension and moved on as a soul into another dimension with other soul missions and purposes! It all connects in the end!"
~ Silvia Ibrean
"I believe prayer is powerful. I would like to pray with others around the world in organized events at the same time to pray for animals. It would help raise awareness and bring us together as a community that cares about animals. It would also send a powerful intention and request for divine assistance for animals."
~ Victoria Koch
"We are their voices, we must respect and protect all creatures big and small they need Us, and We need them. and they are Essential to Planet Earth, trees, plants, lakes, Oceans, Rivers. Prayers Are Powerful, especially when you pray with all your heart."
~ Wendy Elizabeth Perez
"They are sentient beings and praying for them is good. If they could communicate with us there would be so much, we could learn. We are the only species that is destructive not only to them but to the earth and each other."
~ Zenta Jones.

You will also enjoy Is There a Heaven for Animals?
About the Author
Cathedral of the Soul intends to undertake the challenge of creating a multidimensional healing space that is dedicated to those who seek to enrich, enlighten and heal themselves while serving and assisting in the healing of others. Cathedral of the Soul is one of the many spiritual outreaches of Humanity Healing International, a registered 501C3 nonprofit with Church status. https://cathedralofthesoul.org
Cathedral of the Soul is developing an Animal Ministry program. If you want to volunteer and help animals, join the Facebook groups @circleofprayersforanimals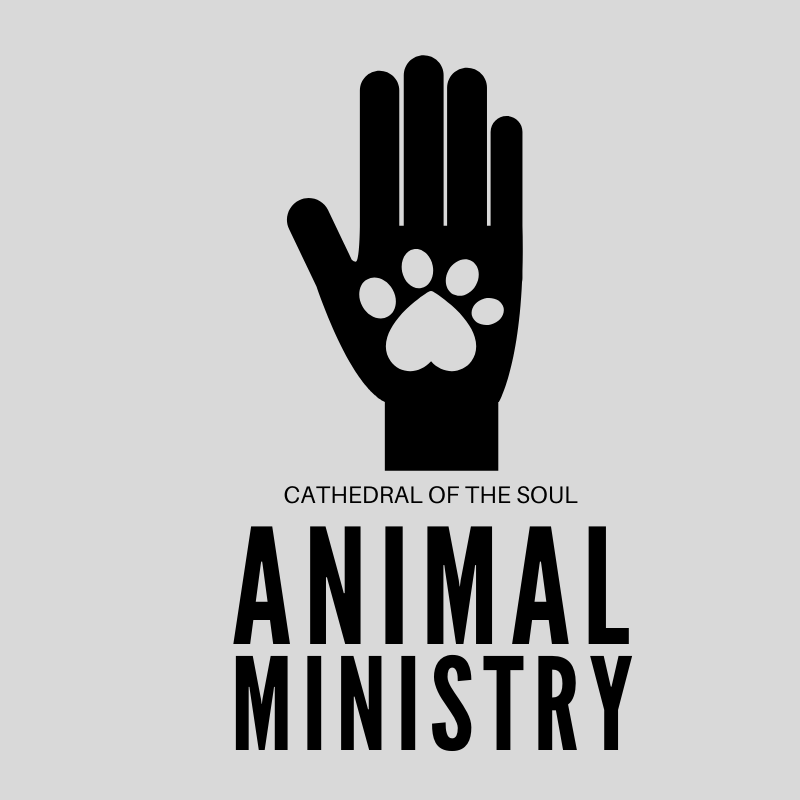 Ministry Earth
Ministry Earth is a collective Awareness-Raising, Perception-Building Initiative from Humanity Healing International, Cathedral of the Soul Educational outreaches created to introduce the perspective of Ethical Consciousness and Nonhuman Personhood to its Animal & Eco Ministries. Ministry Earth is a Service-Oriented Initiative and its Magazine is a Copyrighted Publication of OMTimes Media, Inc. Broadcasting and Publishing House.