CONNECTING WITH THE DIVINE: CONNECT WITH GREEN WORLD
CONNECTING WITH THE DIVINE: CONNECT WITH GREEN WORLD
By Ministry Earth
A powerful prayer can change the life of anyone who believes in it, whatever their religion or belief. But the correct way to do it is very important.
When we pray, we open a connection with greater forces and the spirituality around us. Therefore, a prayer made with strong and true intentions can create very strong connections, and even plants can be used in these connections.
Plants are endowed with great potential for connections with the divine. They provide us with food and help us to cure our ailments. All plants can be vehicles of energy and contact with the spiritual world. They are very sensitive to our needs and our energy pattern, being able to retain more than half of all vital energy. They offer us what we need to be full, healthy, and happy.
Today this connection is becoming more complicated and scarcer as we have less and less contact with plant life. The growth of urban centers is leaving the green areas increasingly absent. With this, we have less and less contact with the good influence of the plant kingdom or Plant Nation in our energy and psyche.
It's easy to see this when you step away from the concrete crowd and get a bit of contact with the green. A place where he reigns gives him much more energy, making him feel calmer and full of life.
From the moment we realize this and recognize the importance of being present. Then, in tune with the green of plants, we can go even further and connect more deeply with them to enjoy all this energy of goodness.
THE CONNECTION WITH ENERGY GREEN
The energies of plants are very different and can be used for other purposes ranging from attracting good thoughts to fighting fatigue and depression.
Making that connection isn't very difficult. In addition to daily affection with the plants in our home, we can use a powerful and simple prayer to strengthen this connection. This powerful prayer and the establishment of this connection can be done on plants in outdoor gardens or on pots or plants present in foods or teas.
HOW TO MAKE THE CONNECTION WITH THE GREEN WORLD THROUGH PRAYER
First, raise your vibration with positive, pure thoughts. Plants can feel this energetic vibration of their thoughts. This was proven in 1960 by Cleve Backster, when he connected electrodes to a plant and noticed the reception of strong stimuli coming from it at every thought that posed a threat, such as burning it with matches. Then, with that in mind, keep a feeling of gratitude for all the care they give us and let them see your good intentions.
With balance achieved, envision the following powerful prayer:
"I know that you (vegetable) carry a pattern of energy and vibration that I alone cannot absorb. I know you store this energy and then pass it on to me. So I am very grateful for offering you as a channel of healing for my body and soul."
 Green World as a Spiritual Practice
Say the prayer powerfully in a way that you can express your gratitude To Nature. It is also good to show your joy in being able to be grateful for ALL THAT IS . Don't think about regrets or talk about sadness. This brings a negative vibe to the connection and will hinder the process. Established connection, mentalized prayer, and a feeling of gratitude flowing through your entire being.
So, make your wishes and visualize a warm, bright green light coming out of your heart; from your forehead, visualize an intense silver light that pulsates in tune with the plant.
Stay for 2 or 3 minutes with this visualization. Concentrate allowing the plant access to its energies and all that it has to offer.
When you're done, don't forget to say thanks again. Once more, and without being aggressive, keep thinking positive thoughts so that your frequency stays high. Do this while you finish caring for your plant or while using it for other purposes, absorbing all it has to offer.
Follow Ministry Earth on Facebook, Pinterest, Instagram  Linkedin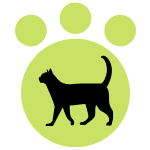 <
Ministry Earth
Ministry Earth is a collective Awareness-Raising, Perception-Building Initiative from Humanity Healing International, Cathedral of the Soul Educational outreaches created to introduce the perspective of Ethical Consciousness and Nonhuman Personhood to its Animal & Eco Ministries. Ministry Earth is a Service-Oriented Initiative and its Magazine is a Copyrighted Publication of OMTimes Media, Inc. Broadcasting and Publishing House.