13 Ethically Conscious and Environmental Care Documentaries
13 Must-see Documentaries to Rethink our Ethical Conscience!
Ministry Earth magazine selected 13 mind-shifting documentaries to help you refocus your perspective on life and everything about it!
The permanence of human beings in this world depends directly on the health of our environment, which depends upon the awareness of Human attitudes of men, and their direct impact on nature. If you think you're not affected by events that happen on the other side of the world or on a different continent, you're mistaken. We have to share this plant with animals that are often much like us. So what gives us the right to ignore their plight!
Life is a delicate cycle. If we believe we need to rethink our attitude towards nature and learn more about the animals and all their lives, you cannot miss this list of documentaries.
Our Planet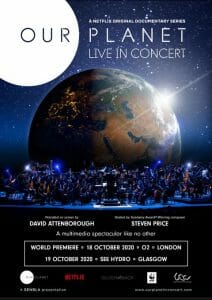 The fact is that human beings have increasingly distanced themselves from nature and other living sentient beings. The documentary 'Earth' is intended to make you reflect on the relationship between men and other creatures that inhabit our lovely blue planet.
Virunga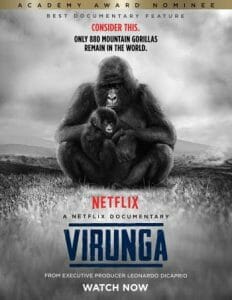 Oil companies are interested in exploiting the resources of Africa's most precious National Park. In parallel, the guards risk their lives to protect the park and the endangered gorillas that live there. VIRUNGA is the incredible true story of a group of brave people risking their lives to build a better future in the part of Africa. Virunga is almost like the forgotten world and a gripping expose of the realities of life in the Congo.
In the forested depths of eastern Congo lies Virunga National Park, one of the most bio-diverse places globally and home to the last of the mountain gorillas. In this wild but enchanted environment, the small and embattled team of park rangers – including an ex-child soldier turned ranger, the caretaker of orphan gorillas, and a Belgian conservationist – protect this UNESCO world heritage site from armed militia, poachers, and the dark forces struggling to control Congo's rich natural resources. When the newly formed M23 rebel group declared war in May 2012, the new conflict threatens the lives and stability of everyone and everything they have worked so hard to protect.
Ministry Earth
Ministry Earth is a collective Awareness-Raising, Perception-Building Initiative from Humanity Healing International, Cathedral of the Soul Educational outreaches created to introduce the perspective of Ethical Consciousness and Nonhuman Personhood to its Animal & Eco Ministries. Ministry Earth is a Service-Oriented Initiative and its Magazine is a Copyrighted Publication of OMTimes Media, Inc. Broadcasting and Publishing House.